Daycare Centre- An Essential Service
Of Daycare centre, Childcare and Preschools
Let us begin by asking 'What is a child daycare center?
Child Day Care Center Law and Legal Definition. An institute taking care of a child during the day is a child day care center. … Child care means attending to the needs of infants, toddlers, preschool children, and school children outside of school hours by persons other than their parents.
The Right Daycare Centre for My Child
With the 'what' answered, the train of thoughts starts navigating on an overdosed of information readily available and obtained. Prioritizing all factors, parents usually arrive at an all important factor for decision making – affordability. Remember in every decision making, parental involvement is the key to success.
What Do Parents Contribute Beyond the Daycare Centre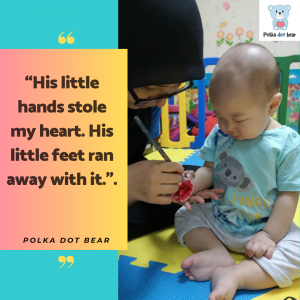 Let us take teaching Maths at preschool. You need to support math skills at home. When families of young children do everyday activities that support early math at home, they tend to focus on number-related activities related to directly teaching counting and naming numbers.
For the best results, branch out. You can support number skills through playing board games and card games. Classic board games like Chutes and Ladders help children learn to recognize written numbers on the spaces and spinners. They also help children see numbers laid out in order, which can allow them to better tell which of two numbers is bigger.
Learning Continues After Daycare Centre is Over
Playing cards are especially helpful for learning to recognize written numbers and counting and labeling sets of objects, such as all the spades or diamonds. Additionally, simple card games like War can encourage families to directly compare the size of numbers side by side.
Cards can also lay the groundwork for learning subtraction when kids try to compare card quantities more exactly. For example, the 5 of hearts has two more hearts than the 3 of hearts.
To support spatial skills, research suggests engaging your child in play with puzzles, blocks and shapes. When parents and kids do these activities together, they naturally use spatial and directional words like "over," "under" and "next to" that help children get ready to learn these concepts at school.
Affordability of Daycare Centre, Childcare and Preschools
Most affordable International Preschools in Kuala Lumpur and Selangor is surveyed at a price range from RM6000 to RM12000 per annum. But this is not the actual costs. There are hidden costs. Enrollment, deposits co-curricular activities, to name a few.
The True Cost of International Schools in Malaysia
Helen aka. Edumama spent more than a decade working in international schools all over the world. She is the founder of School Select Malaysia, Malaysia's first specialised international school consultancy, and is passionate about helping families navigate the complex school selection.
These are some excerpts of her informative write up that will help you navigate through making your own decision.
It's well-known that international schools in Malaysia cost a lot. Let's break down the sometimes-hidden costs of international schools here, and answer a couple of common questions about school costs!
The Start-Up Costs at Daycare and Schools
Once you've found the best fit school for your child or children, brace yourself: the start-up costs can be high. Expect to pay fee to have your child's application reviewed and another one once they're accepted: application fees range between 500-1,500 per child and registration fees vary wildly, from 2,000 to 20,000.
Then there's the deposit. There's usually no way around this: as well as paying the first term's fees in advance, schools here almost always ask for one term's worth of fees as a deposit when you first enroll. You usually can't get this back without giving at least a term's notice that you'll be leaving the school…. Ouch.
There are a lot of extra costs involved on top of your child's termly tuition fees, often adding up to several thousand ringgit per year. Some schools 'bundle' these costs into their tuition fees, so what you see on the fee schedule is what you pay.
Understand the Key Advantages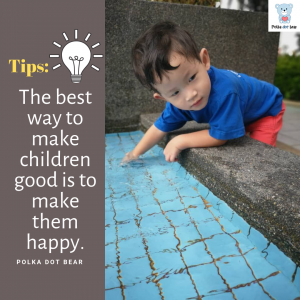 Other schools are a bit more sneaky: they publish attractive tuition fees that seem like a bargain – until you realise that you need to add in a technology fee, vaguely-named resource fee, a meal plan fee each month, and purchase your child an iPad or Chromebook…. and that none of these are optional extras.
We haven't even touched upon bus costs, uniform prices, textbooks, or school camps and trips – but these things add up too. If you are considering enrolling your child in an international school in Malaysia, it's worth finding a current parent and asking them for a  breakdown of these extra costs before you sign up.
All those extra costs aside, why are tuition fees so expensive?
An Insight Into Cost of Staffing at International Schools
 To successfully recruit and retain good expat teachers, International schools need to pay them well. That means a competitive salary – one that is comparable to the countries from which the teachers are hired. That salary is then combined with other benefits like medical insurance, housing allowance, flights home at the start and end of each contract and school places for any children.
What does this mean for schools? Hiring expat teachers is expensive. In fact, around 80-85% of a school's budget is taken up by teacher salaries and benefit packages.
International schools in KL that hire 90-100% expat teachers (such as M'KIS, ISKL, Alice Smith, GIS & BSKL) are invariably at the top of the fee tables, with their tuition fees costing up to a staggering 120,000RM a year. These schools all have fantastic facilities too, but it is their teaching faculties that form the bulk of their costs.
Conclusion- Which Daycare Centre
There's no doubt some daycare or pre-schools here is expensive – but hopefully, if you are able to find the daycare or school that is truly the best fit for your child, then it'll be worth every sen.
When choosing a school, don't be afraid to ask lots of questions about potentially hidden costs, before signing on the dotted line. It's important to know exactly where you stand financially.
Schools are often willing to be flexible with regard to some of the larger up front payments required at the beginning of a child's enrollment – paying deposits or enrollment fees in installments is often possible. If you are worried about these start-up costs, don't be afraid to speak to the school's admissions team.
Thank you and stay tuned for next blog.