Why Daycare Is Important in Today's World?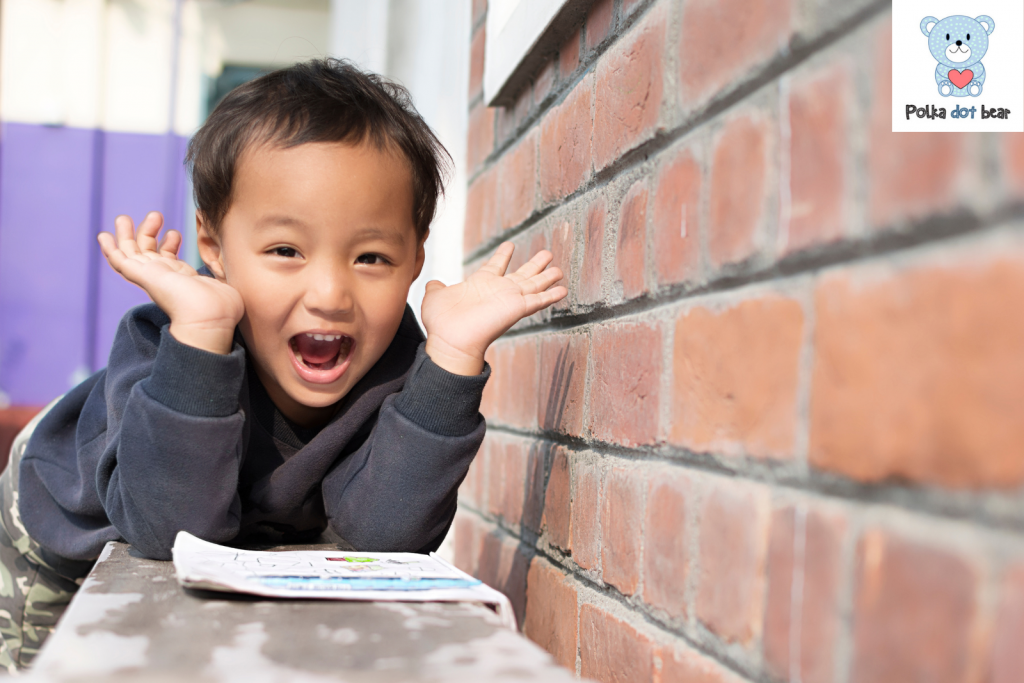 Why Daycare Is Important in Today's World?
Choosing a baby daycare can really be a daunting task, you can say that again! After all, who enjoys being parted from their babies, right? But sometimes, a mom needs to do what a mom needs to do. But how do you even begin to decide? If you don't have a grandparent who lives nearby and can lend a hand, the two most common choices are nanny and baby daycare. But when it comes down to it, deciding whether to go with daycare or a nanny really depends on your family.
Because a good daycare provider whether a nanny or babysitter is one that makes the parents and children comfortable, secure and safe. If you are on the look-out for a daycare provider for your children, you may want one that is patience, nurturing, fun loving and responsible. Taking care of children is a very important job and responsibility, the role of a daycare provider is vital in helping and developing the educational and fun activities for young children while also monitoring their safety. After all, daycare centres are childcare centres that care for babies from birth to four or five years old. You'll want to visit a few different daycare centres in your area to find one that you and your child are happy with. 
What Are The Benefits of Daycare?
Improve Behaviour Improvement
Studies have shown that children who attend high-quality daycare exhibit better behavior than kids who don't. They learn social skills through being surrounded by other children all day, so they develop problem-solving skills and experience fewer peer-related difficulties. And this doesn't just stop at daycare. The social skills they learn in daycaremay improve children's emotional and cognitive development, prevent later emotional difficulties and promote prosocial behaviors. And in fact, these skills last into grade school and beyond.
Improve Social Interaction
While the dream may be to stay home every day with your little one and spend quality mommy-me time with them, the social interaction they will get from a daycare center is far more valuable. They learn to share, resolve arguments and play well with others and make friends, skills that are important to develop early on to help them later in life. They also learn to become better at communicating. One key to effective communication is adjusting your speech based on who you're talking to. Furthermore, kids who were placed in daycare were able to adjust their communication style. 
Regular Schedule and Activities
Daycares follow a consistent schedule every day, even for the youngest children. There are structured times for eating, playing and napping. For example, fun activities like songs and storytelling are essential to their intellectual growth and development. The structured day ensures that once you pick your kid up from daycare, their behavior isn't all over the place because they've had specific times to let out their energy.
Sensory learning and development
A baby daycare that focuses on sensory learning and development allows the children to enjoy lots of spontaneity. For instance through music, singing and dancing. Stories, outdoor play, art and many other activities make up our day. Play is where the nursery children can enjoy mastering new skills of grasping, moving and exploring. They also develop their senses, such as sight, touch, smell, taste and hearing. This includes visual displays and the playing of music that babies all enjoy.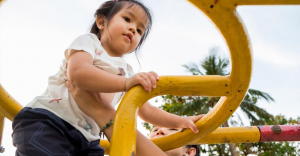 So, Are You Ready For a Baby Daycare?
No matter how perfect a daycare might be, leaving behind your baby in an unknown space is not easy, either for the parents or the child. Parents tend to worry constantly while the child is unaware of why he or she has been separated from the parents. And that's why parents need to be absolutely prepared mentally to leave behind their child. Because a lot of parents find this transition really difficult, for which they should consult experts. Many baby daycares also have a separation anxiety workshop to understand how to deal with it. The child also has to be dealt with delicately by well-trained staff members at the daycare or it will impact him or her badly.
On a side note, you think that your child is too young to understand anything.  However, they can easily sense your emotions.  They very well know whether you are anxious or you trust the caregiver.  They will respond in the same way as you.  If you are confident about your decision to leave your baby at the daycare centre, your baby will feel relaxed too.  However, what you need to keep in mind is that you shouldn't fake positivity.  Babies can gauge when you are overdoing it.  If you are unnaturally excited and exuberant or your goodbye is a little too prolonged, they will be more distressed.  Therefore, you should aim to be naturally confident and calm.
While daycare is what most parents are familiar with, a quality early learning centre is the best option for parents and their little one. Daycare could be their first experience in a purposefully structured setting with caregivers and other groups of children. It's an opportunity for them to learn to share, follow instructions, interact with other children, and soak up the tools they'll need to succeed in the future. Nevertheless, regardless of any child care arrangement, it's really important to do your homework.
Last but not least, ensuring that your child is emotionally, socially and physically prepared to enter into baby daycare can seem like a daunting task for most parents. Most importantly, you've done your homework, you've already chosen a care facility that matches the unique needs of your child and family, has an approach to childcare that works with your parenting style, and plenty of experience that allows you to feel comfortable with your decision. While choosing a daycare may be a difficult decision for many parents, there is clear evidence that your child will benefit over the long term. There are multiple full-time and part-time daycare options available all across the Malaysia. Find a branch close to you and see how the the daycare can help give your child the best daycare environment to grow and thrive in.