Childcare Malaysia – The Good, The Bad And The Ugly
Childcare Malaysia – The Good, The Bad And The Ugly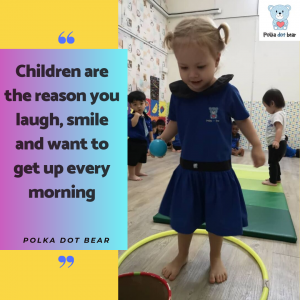 Challenges in the childcare industry is universal. It is no different in Childcare Malaysia. The Government in Malaysia has since mid 2018 made progress in developing this industry. With concerted constant push for regulating the industry we can hope to see further good results. What's bad? It's only an  opinion. Unfortunately the response, despite tax incentives, from the private sector to setup workplace nursery has been lukewarm. Much could have been achieved in partnership with private experienced childcare organizations. The ugly – child abuse, kidnapping of child ….. rears it's ugly head all over the world , whether developed nation or otherwise. Let's explore further and have a clear picture.
What's Coming Or Already Here In Childcare Malaysia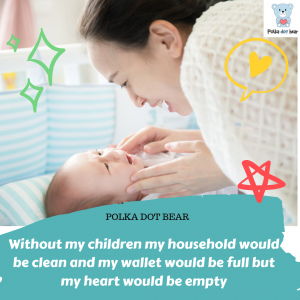 A new app could be set to shake up the childcare industry by allowing parents to share the responsibility of looking after their kids.
Founded in Melbourne, the online service KidNest will soon help parents lower the increasing costs of childcare by putting a modern twist on an old idea.
It allows mums and dads to meet like-minded parents in their local community and help them work together to minds their kids.
Groups of five parents can each commit to one day of looking after all children in the "nest", enables parents to meet like-minded parents in their community and work together." KidNest CEO Karen Monaghan said.
"It looks at the values of the village from days gone by, and how people would share child minding. But it takes it a step further by putting safeguards in there."
Using Apps…New Way…Old Idea In Childcare Malaysia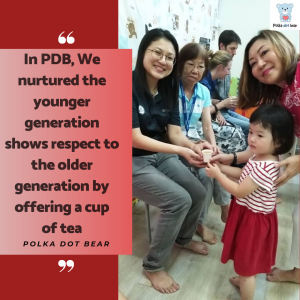 Entrepreneur and co-parent Tim Wise founded KidNest after meeting many parents struggling with high childcare costs or eager to return to work and continue their careers.
A year's subscription to the app costs $1200 but for many families it could replace childcare, which can cost more than $24,000 per year.
Everyone using the service will need a working with children check and a police check, and parents will be able to monitor their kids' movements during the day.
Is Preschool Really Worth It? New Research Says Yes
Children who attend quality preschools display greater self-regulatory behavior and academic skills than their counterparts who don't attend preschool, according to new research.
Benefits such increased vocabulary gained through socializing with other kids and a love for books can provide a leg up for children throughout their academic careers.
Children attending preschools where teachers receive additional training can still show academic gains by as much as a quarter of a letter grade by the start of high school.
With a new school year in full swing, parents of preschool-aged children may be asking themselves whether or attending preschool makes much a difference for young developing minds. After all, the costs can sometimes be high. Also, the children going into these programs are usually so young, it's not hard to see why some parents might feel their kid could gain the same benefits from day care or staying at home. So, can attending preschool really make a difference in a child's development?
Answers To The Study
The answer, according to a new study released in the journal of Child Development, is yes — if the program is a quality one.
The Chicago School Readiness Project (CSRP) is a longitudinal study spanning 10 years and tracking 466 low-income, racially and ethnically diverse 3- and 4-year-olds from preschool to the start of high school.
About half the participants attended Head Start programs where teachers received professional development and coaching focused on positive discipline strategies and providing help in managing their own stress in the classroom. The other half attended traditional Head Start programs.
The participants in those classrooms where teachers received additional training were still showing gains by as much as a quarter of a letter grade by the start high school.
Researchers concluded that the training teachers received led to a more positive class environment that resulted in immediate results in student's self-regulatory behavior and academic skills — benefits that continued for years down the line.
However, the study notes that "the program's effects on early self-regulatory skills did not predict improvements in executive function when the participants were in high school."
Nevertheless, it's not the first study to produce similar results. In fact, The Perry Preschool Project of the 1960s also highlighted how preschools run by highly trained teachers could have lasting impacts on the students attending, particularly those from disadvantaged and at-risk backgrounds.
Demanding Parents Are Also Found In Childcare Malaysia
Read this excerpt of article from UK: Demanding parents at George and Charlotte's school are a 'significant challenge', says headteacher
Earlier this month, Prince William and Kate Middleton were seen taking their four-year-old daughter to her first day at the school alongside her six-year-old older brother.
The Cambridge children's head teacher wrote about the "significant challenge" of parental demands in the book The State of Independence: Key Challenges Facing Private Schools.
THE HEADMASTER at the school Prince George and Princess Charlotte attend has opened up about "significant challenges" caused by demanding parents.
Ben Thomas, the principal of Thomas's Battersea says an "I pay therefore I expect" mantra among pushy mums and dads can turn pupils into "robots". With school fees up by nearly 100 per cent since 2003, parents' expectations are, not unreasonably, sky-high," he noted.
"The days of the laid-back, hands-off, middle-class parents (if they ever existed) are long gone … 'I pay therefore I expect' has become a mantra."
Childcare Malaysia: The Verdict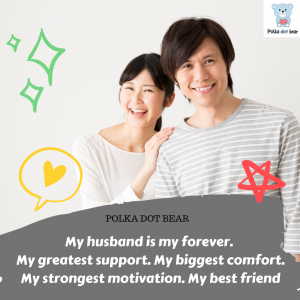 At PDB, we have been innovative in using apps successfully. Parents respond well to this real time feedback. Similar demanding parents are also common as in other developed nations. To collaborate our efforts to a win-win situation, we forged good working relationships in parental partnership programs. This is not easy as time is the essence of a strong relationship. Preschool and it's future…… the writing is all over the wall.
Thank you for reading or listening. Stay tuned.