Babycare -The Myth Of Affordablity
Babycare -The Myth Of Affordablity
For the young working parents challenged to start-up a family, especially in urban settings would find othemselves in a dilemma should preparation be inadequate and untimely. Can they plan for affordability of babycare? Maybe, maybe not. First some good news from the Malaysian government.
Ministry Gets RM10 Million For Childcare Centres At Govt Agencies
KUALA LUMPUR: Deputy Women, Family and Community Development Minister Hannah Yeoh says her ministry has received a RM10 million grant from the previous budget to set up childcare centres at government agencies.
She said this is to encourage more women to return to the workforce.
"We are setting up childcare centres in hospitals, schools, prisons and other agencies to encourage mothers that married young and had kids to return to the workforce," she said at the National Women Empowerment Camp in Brickfields Asia College 2 here today.
"It's one way to empower women in Malaysia." Some centres are existing ones that require minor renovation. The ministry hopes to complete all 66 childcare centres by the end of this year.
Further Incentives For Babycare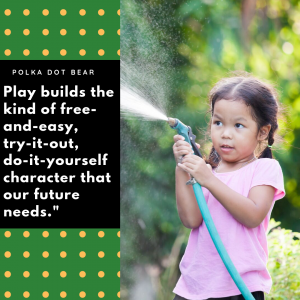 In Malaysia we are experiencing more incentives as our Deputy Women, Family and Community Development Minister Hannah Yeoh steps up the Ministry's push into high gear. 20% off energy bill for licensed daycare centres is a good start. We now dare to hope that working mothers get more  incentives added on. Workplace nursery gets more tax incentives and hopefully subsidized baby consumables, meals etc. All these are possible if you do not give up hope in our efforts.  We can see much improvement is being done and just to keep up with that momentum. So it's over to the private enterprise and multinational organizations. We hope they will contribute their part through CSR programs.
All Equal In Babycares?
But does every baby have an equal chance of getting into a baby care centre. This headlines stunned some people.
"Girl, 2, banned from nursery because deformed skull 'would scare other children". Read on for the excerpt of the story.
A mother has revealed how she was told that her daughter could not go to a nursery because she could frighten other children. Sofya Zakharova, two, was born with a deformed skull and her parents were told she should get surgery before applying for a place. Operations for the girl have been delayed and experts have warned that unless she mixes with other children her development will be affected. Her parents Svetlana and Rasul, who live in the village of Alatany in Bashkortostan, a federal region of Russia, have battled for Sofya whose fingers and toes are also fused together. It is not currently known what condition the little girl has.
The Rejections Faced At Babycare
The couple live with their parents in a house that has no water or heating because the stove is broken and the gas has been disconnected. They have been helped by local charity Rainbow of Goodness, but the school refused to back down. Mother says giving autistic sons bleach to drink helped soothe their symptoms. The mother said she was told: 'First, you need to arrange an operation so she can go to nursery school like an ordinary child.' Sofya's grandfather Sergei Mikhailov said: 'They have such a catastrophe here. They said they would do the operation, but then were silent about this.' The family said that they do not get any disability benefits for Sofya.
Educational psychologist Ekaterina Belan said: 'The sooner she gets the experience of interactions, the easier it will be for her to cope with the conditions in which she lives and grows. Woman told police she walked naked down busy road 'because it's hot' 'The more interactions she gets, the easier it will be for her to accept herself for who she is.' Prosecutors have now becoming involved and are looking into why doctors have not yet operated on Sofya and the nursery for refusing to accept her. Head of the Republic of Bashkortostan Radiy Khabirov: 'I understand that if it were not for the intervention of the charitable foundation, there would have been no meetings on this and no relocation. It's already clear that the rights of the child and parents are violated, and there will now be an appropriate legal assessment.'
Read more: https://metro.co.uk/2019/09/26/girl-2-banned-nursery-deformed-skull-scare-children-10809982/?
Still Looking For Affordable Babycare
Hear the laments of one parents. For many parents, trying to find reliable childcare is next to impossible. Any half decent babysitter is often out of many families' budget. They deserve a living, fair wage too, but that doesn't mean you can afford the price.
You may be lucky enough to live near friends and family who will pitch in when they can. But relying on those close to you is not always an option either. The struggle of trying to work, or even get a few hours alone, without access to reliable, affordable childcare is so real. And a lot of the time, it's incredibly isolating.
As a single mom, whose only family lives across the country, I am all too aware of the struggle. Even though I try to find trustworthy childcare when I can, I can't hire a babysitter. And the people I have who graciously watch my son have lives of their own. So, most of the time I have to drag him along to whatever thing I'm trying to check off my list. This usually includes having to take him to all of my appointments, like the gynecologist.
Conclusion To The Myth Of Affordability
For most young working parents challenged to start-up a family, especially in urban settings would find themselves in dire straits. The global scenario is the same. We can count ourselves fortunate in Malaysia to have such support from the Government, not to mention the service provided by good licensed babycare Centres. Those who have operated for more than five years certainly have contributed well to the community and society. It is best to drop this myth of affordability and move forward to budget babycare expenses as a priority.
Thank you for reading or listening. Stay tuned.