Finding the Best Childcares Near Me
Finding the Best Childcares Near Me
There is no right or wrong time to start sending your child to childcare. This very much depends on the needs of you and your family. What is important is ensuring that you have enough time to prepare your child and yourself for the changes ahead. In fact, selecting the right childcare for your child can be crucial to their development but it must also be practical for you. Perhaps the location is the most important aspect, whether it is close to your home, work or a relative. On the other hand, the teaching style, cost or simply place availability may be the deciding factors. When it comes to choosing childcare, you should take a look around the facilities and talk to teachers and assistants. Then make a call whether the childcare is right for your child.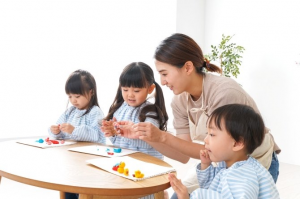 With MCO lifted, the kids are back in school while parents are back to work and frankly, for most parents, it's been a whirlwind of preparing for the start of childcare. For many parents, this is also the time where a dent appears in the wallet, with extra spending on school fees transportation fees, and such. This is enough to make any parent think about getting an affordable childcare yet convenient. 
So, If You Are Looking For The Perfect Childcare Which Is Convenient Yet Affordable, We Have Lined Up a List Of Childcare Near Me.
Nurture from cradle to floor, floor to play, play to learning, learning to a completely developed child, Polka Dot Bear Baby is a professional childcare provider linking parental partnership for effective child development from infancy to preschool year. Their focus stretches beyond education to encompass the overall health and wellbeing of every child while promoting and developing a harmonious community through the teaching of high moral values and moulding sound character building.
Address: Casa Tropicana A-0-3A, No. 5 Jalan Persiaran Tropicana, PJU 3, Petaling Jaya, Malaysia
Tel: +6013-347 1355
2. Cutie Cottage Childcare Centre
Cutie Cottage Childcare Centre was founded by Ms Yew Tian Tian. With a team of nurses, educators and supporters. The centre has a stringent set of requirements for its staff. The nurses have at least Diploma in Nursing and registered with the Lembaga Jururawat Malaysia (LJM) or a diploma in the related medical field. At Cutie Cottage Childcare Centre, they designed the activities based on the England Curriculum, Early Year Foundation Stage that focuses on the 7 areas of learning. They are Montessori-inspired and believe that character should be built from a very young age. The overall curriculum is designed according to the developmental milestones and characteristics of the respective age group.
Address:  Unit 2A, Terrace Level, Uptown 2, 2, Jalan SS21/37, Damansara Uptown, 47400 Petaling Jaya, Selangor
Tel: 017 656 0278
The Children's House
At The children's house, they are firmly committed to providing a safe, secure, and stimulating environment for our infants aged 2 months onwards. The infant and pre-toddler programme is holistic and focused on optimum periods for learning characteristics of early development in the first three years of life. Using the Montessori approach, they offer a nurturing, non-competitive learning environment which aims to meet the individual needs of each child in his physical, social, emotional and intellectual development. With the environment as an important element, classrooms are well-planned to avoid overcrowding and everything is child-sized and child-friendly.
Address:
Level 1 100-1 1.015 & 017 Block J, The School Jaya One,
72A, Jalan Universiti, Seksyen 13,
46200 Petaling Jaya, Selangor
Little Human Scholars



The Baby Programme at Little Human Scholars was specifically formed for babies aged 8 months to one and a half years old.  Keeping a very small teacher to child ratio (1 teacher per three children), we ensure that your baby will be kept safe and provide a stimulating environment to grow, learn and explore. Their teachers are specially selected for our baby programme, which is full-day daycare for infants, so they can best fill a nurturing role in a home-like environment where they can safely watch, interact with and work with your child's development. Little Human Scholars is an all-in-one childcare solution.  It is a preschool, playschool, kindergarten, nursery and full-day daycare centre (with extended hours) located in the heart of PJ.
Address:
Little Human Scholars 1 – Preschool
No.1, Jalan Bukit 11/2,
46200 Petaling Jaya
Selangor Darul Ehsan
Tel: (603) 79321107
5. Tree Dolphin Childcare Centre
Tree Dolphin Childcare Centre provides Kindergarten Programme for 3-6 year old (Melaka) & Childcare Centre for 2months-4 year old (Selangor). They provide a holistic childhood education that nurtures the lifelong potential of every child while Instilling positive moral values, encouraging physical fitness and unleashing the creative talents in every child. They aim to inspire proactive attitude and determination in children in a non-threatening manner as well as utilize a thematic approach in project activities by using recycled and self-made resources. Last but not least, Tree Dolphin Childcare Centre is where children are exposed to the beauty and wonders of nature and to teach them to take care of our environment.
Address: No. F-1, 11, Jalan PJU 1a/20d, Dataran Ara Damansara, 47301 Petaling Jaya, Selangor.
Tel:  012-268 9232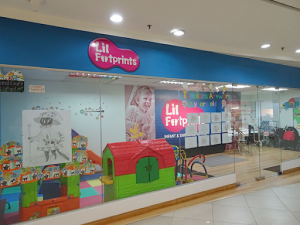 Lil Footprints Infant and Childcare Centre
Lil Footprints Infant and Childcare Centre is a licensed provider of early childhood education and professional child care services for children from the age of 1 month up to 4 years old. The childcare centre is a place where children of different nationalities and cultures meet to explore and discover the world around them. At Lil Footprints, they value the uniqueness of each child and understand that children have their own traits that shape their personalities. They go to great lengths to ensure their need for a secure surrounding, loving tender care and good nutrition are met.

Address:
L4-A, Level 4, The Weld, No. 76, Jalan Raja Chulan, 50200 Kuala Lumpur, Malaysia.
Tel: +603-2078 2991 / +6012-204 3387
Hansel & Gretel Child Development Centre
Hansel & Gretel Child Development Centre is a child-centred programme serving young children from 18 months to six years old. They strongly believe that every child is special. Hence, each child's unique learning styles are respected in their centre. Equipped with a team of qualified, experienced and caring teachers, their centre is secured by 24 hours CCTV surveillance camera and alarm system. Safety gates are installed too. At Hansel & Gretel, you don't have to worry about the meals. Serving nutritious meals with balanced nutrition is their priority. Their menu is carefully planned by a qualified nutritionist.
Address: No Unit 8-2, Jalan Radin Bagus, Sri Petaling, 57000 Kuala Lumpur,
Wilayah Persekutuan Kuala Lumpur
Little Legends Child Care Centre
At Little Legends child Care Center, they believe that learning should be fun in order to be successful. When children are provided with a safe environment and given the opportunity to learn through self-initiated and teacher-directed activities in small and large groups, they learn through experimentation, inquiry and exploration by actively discovering concepts at their own pace. Little Legends Child Care Centre programs support the child's intellectual, social, emotional and physical growth and encourage the continued growth and education of families and staff.
Address: 125, Jalan SS19/4, 47500 Subang Jaya, Selangor Darul Ehsan, Malaysia.
Baby Kingdom
An established and prestigious kindergarten and baby care centre located in Kuala Lumpur, Malaysia. More than just childcare, their centre strives to keep children feel happy, loved and secure. They strive to provide a warm and welcoming environment to aid parents with the important development of a child's early years. Their focus is always to ensure a happy healthy development in all aspects for our children and their curriculum is focused on developing and nurturing little minds to be the best that they can be. Their programmes are designed to build on each phase of development, while actively engaging with parents.
Address: 41, Jalan Tempinis Kanan, Bangsar, 59100 Kuala Lumpur, Wilayah Persekutuan Kuala Lumpur
Tel: +603 2202 1203 / ‎+6017-623 6740