Preparing Your Child for Childcare in Kuala Lumpur
Preparing Your Child for Childcare in Kuala Lumpur

From Zero to Hero – take off in a Childcare Centre in Kuala Lumpur
Many parents plan and envisage that their children will be heroes in achievement even when the child is still in the womb.  That is certainly a good start in the preparatory stage. However we acknowledge there is a starting point to life on Earth. We are on Earth, right? We begin life somewhere. Our mother's womb. Any other place? An adage, I remember, goes like this. Time and tide waits for no man…I also mean woman, of course.
Preparation before registration at Childcare Centre
We live in a technologically advanced age. We know the sex of our baby, boy or girl, way before he or she arrives. A cool name is chosen for the child. Mother's choice, father's choice, in-laws , outlaws…Feng Shui master, temple priest, Google… this list if further expanded will amaze you. Thankfully the Malaysian community now in the 21st century rarely name their child Ah Kow, Ah Mow, Ah Goo, Dungu, Botak, Judas……
A good name means so much.  Families are well prepared for this. Children go to school as they journey through life , hopefully not ridiculed because they are inappropriately named. Well preparedness of parents avoid unnecessary embarrassment for their child. True?
Raising a child from 'zero to hero' takes wisdom, knowledge and planning intelligently.  Sorry about the zero. A child is born weighing x kilograms. To keep the child growing to be a hero and also grow healthily, we track this body weight in relation to age.
What's new in Childcare in Malaysia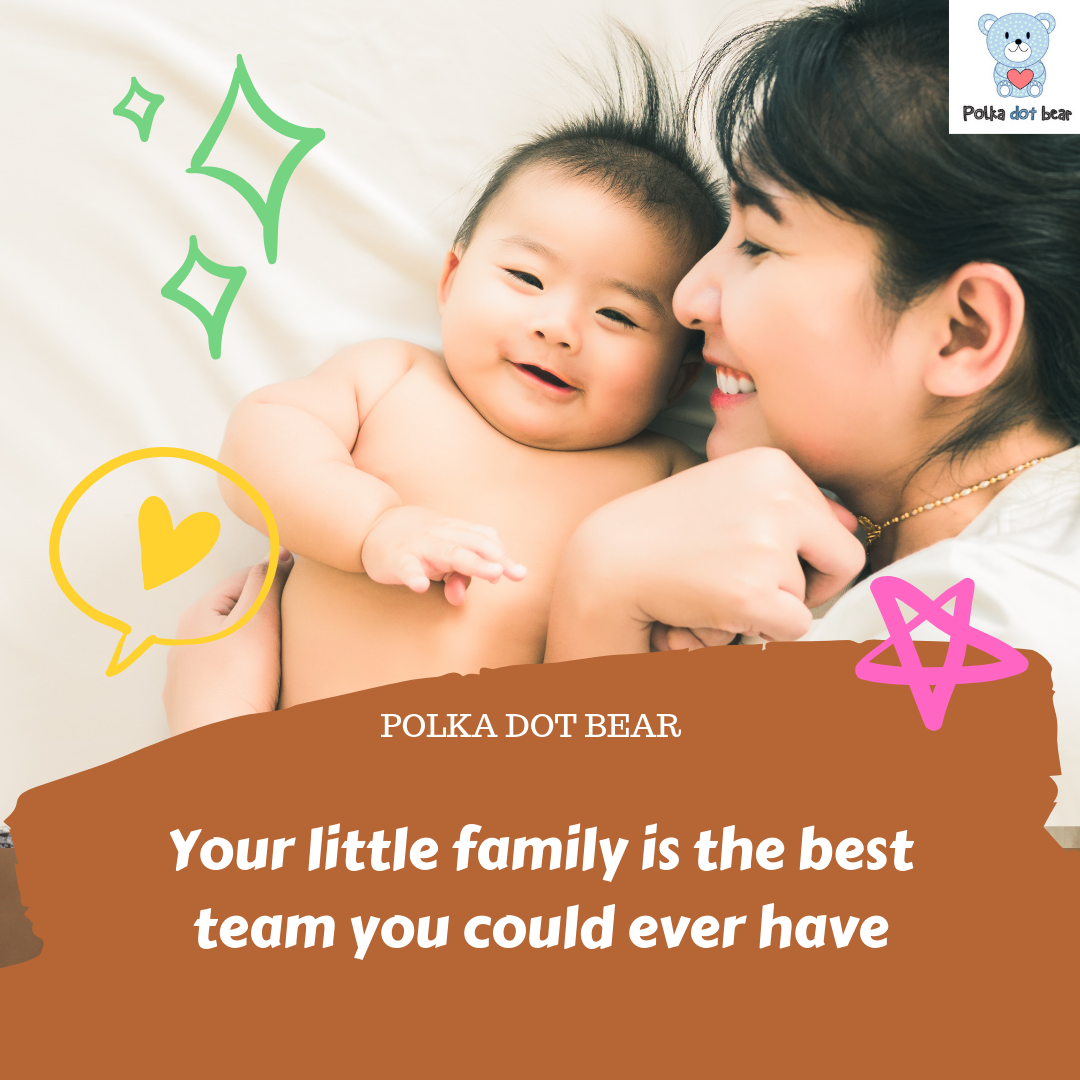 Much need to be done and we can only do it one baby step at at a time. A very recent and encouraging news has raised hope for the work towards building up childcare in the community and country. Below is the excerpt from our local on line news.
KUCHING, July 19: Today marks another milestone for Pertubuhan Habitat Indigenous Daerah Untuk Permulihan (Hidup) for assisting to repair the cracked floors of SK St Peter, Kampung Simpok, Padawan.
Hidup's chairman George Young Si Ricord Junior said the NGO started to lend a hand to the school following its Parents-Teachers' Association (PTA) chairwoman Kamaria Kamas's effort to seek assistance to repair the pre-school premises which is in dire need of repair.
According to George, the school, located along the Padawan Road, has 25 pre-school pupils who are as young as 5 years old.
"They are taught in classrooms with cracked floors which have been covered up by plastic mats. These students have been using this premises since 2016," said George after presenting the tiles to the school today.
He said Hidup was able to fulfil the request with the collaborative efforts of KimGres Marketing Sdn Bhd.
He added that Hidup will continue to collaborate with local corporate bodies and civil societies to assist local communities and schools.
The Kuching-based NGO has made tremendous inroads in assisting local communities of Padawan-Serian areas since its formation in 2018.
The next decision- after Childcare Centre in Kuala Lumpur
Excerpts from a recent online article of LeapEd
How many parents are willing to pay RM600 a year to improve their child's education?
Truth is, I think most parents who could afford it would do it. But not every parent can afford it, and I know that because that's what I discussed with LeapEd Services the other week.
If that name seems familiar, it's because the company was featured in a recent edition of StarEducate ("Leap-ing ahead with quality").
Working with CSR programmes from the private sector, LeapEd taps sponsors who will guarantee the annual funding of RM600 per child for at least three years, although there is some leeway in which school the sponsors choose to help.
What we really wanted was better teaching from the teachers, to overhaul the curriculum to make it relevant to 21st century needs, and to relook at assessment so that it was no longer about memorisation, and that even if you took all your notes into the exam, it still wouldn't guarantee you an A because you would have to actually apply what you've learnt.
They encourage teachers to be facilitative, to have two-way communication in classrooms, where the students participate in class activities instead of just sitting back and listening to a lecture.
You know those films where inspiring teachers lead students in interesting classes, and there's singing, and passionate discussion, and even standing on desks? Usually the teachers are railing against an outdated school system.
To read full article, click  at https://www.star2.com/living/2019/07/22/teachers-learning-students/#UfzyOFyhkzJqUDsX.99l
Testimonials from Childcare centres in Kuala Lumpur
Let us return to our childcare base. Testimonials received from parents experiencing a good licensed Childcare Centre is certainly good food for inspiration.
Testimony 1 – A happy mother testified.
Hello, my name is Samu. I'm picking up my children as usual from Polka Dot Bear.
I am so happy and thankful that my husband and I found this safe place for my children to be cared for. My 2 children, aged, 14 months and 6 1/2 years old, just enjoy being here. Caring, friendly staff, good environment for infants, and organic and natural healthy food served. Really happy with the service.I will certainly recommend Polka Dot Bear to my family and friends.
Testimony 2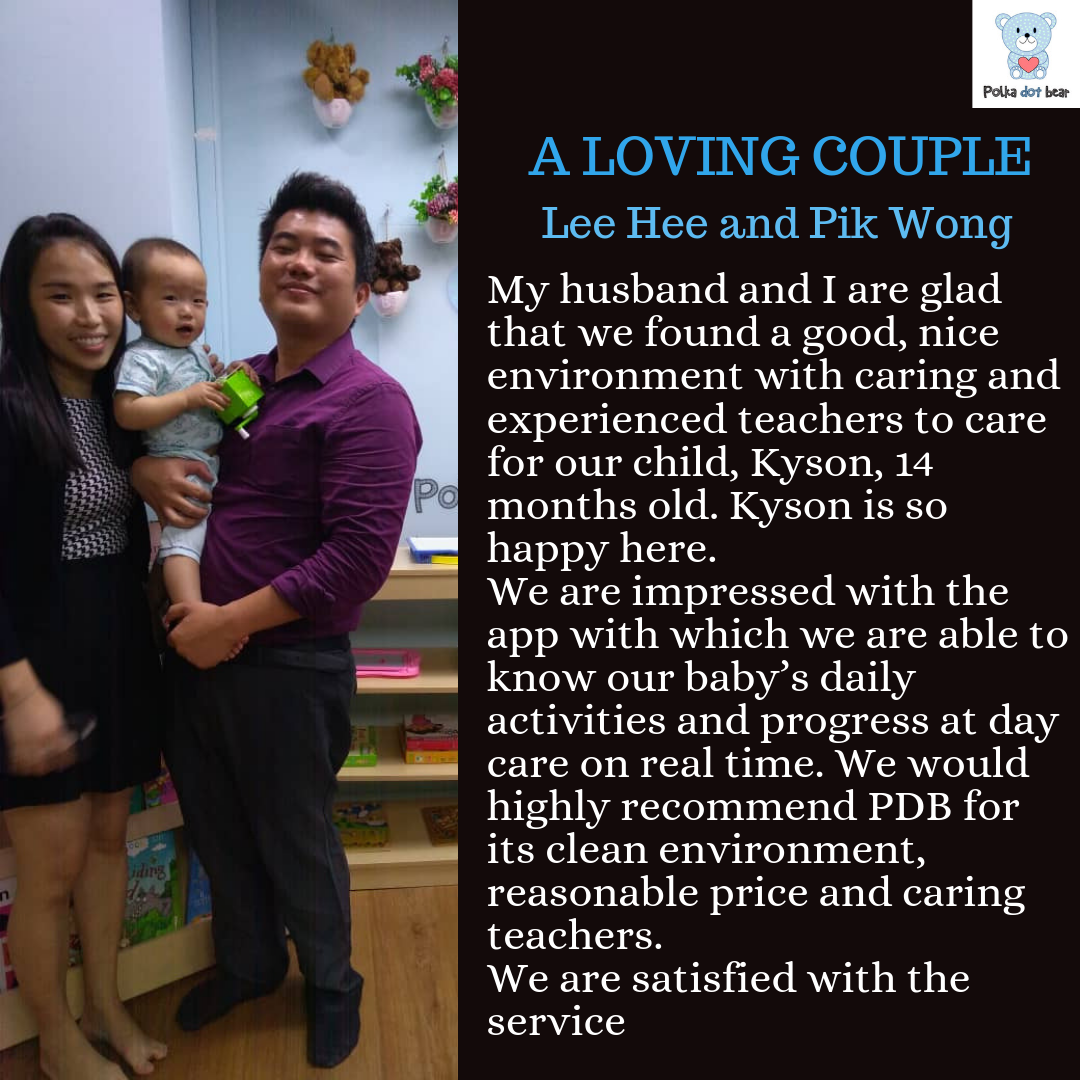 My husband are I are glad that we found a good, nice environment with caring and experienced teachers to care for our child, Kyson, 14 months old. Kyson is so happy here.
We are  impressed with the app with which we are able to know our baby's daily activities and progress at day care on real time.
We would highly recommend PDB for its clean environment, reasonable price and caring teachers .
We are satisfied with the service  🙂
By Lee Hee and Pik Wong
A loving couple
A parent's comment on Childcare in Kuala Lumpur
Wah! So many things to know, learn and DO. But I still want babies. The cost of raising up a child is extremely sky high and demanding on us. That's reality. But life goes on.
So journey with us and see how enjoyable this ride can be.Thank you for reading or listening. Stay tuned.